eNewsletter - January 2019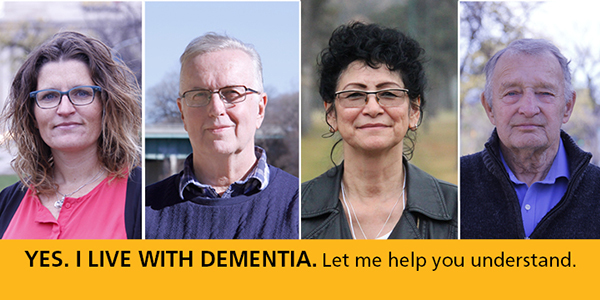 January is Alzheimer's Awareness Month. This is a time when we bring into focus the stories of Manitobans affected by dementia. We asked people living with dementia and their care partners to talk to us, and they did! Their stories are moving and encouraging – we are sure they will help you understand.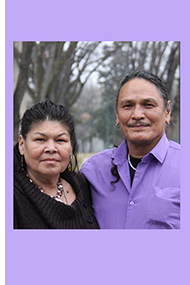 The High Waters of Dementia

Arlene Sinclair's family, including her father, Vernon Spence, were evacuated to Winnipeg from their home at Peguis First Nation during the 2011 flood. It turns out that the family had more than flood waters to wade through - it was during their stay in the city that Vernon's symptoms of dementia became obvious.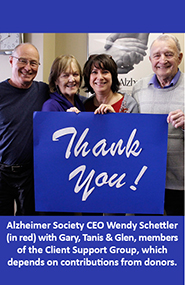 Thank You For Helping to Light the Way!

Do you want to know how your donations helped to "Light the Way" for people affected with dementia? Check out this story to see how much was raised, with the help of three matching donors.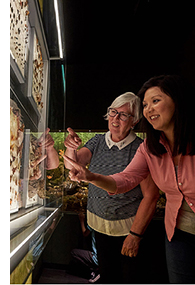 People with Dementia to Help Design Museum Program

"For people living with dementia, a museum program can help facilitate wellbeing by providing a social and stimulating environment to explore old memories – and to create new ones," says Manitoba Museum's Rachel Erickson. Rachel is asking several individuals with dementia and their care partners to help design a dementia friendly communities program at her facility.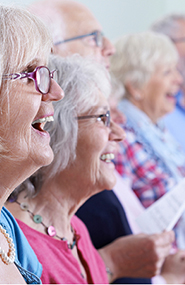 The Power of Music

Vivace Voices, a music therapy choir for people with dementia and their care partners, is so much fun that it might get people singing in the shower again! Choir leader Heitha Forsyth hears stories like this from the participants in the group. "It's a positive place for everyone - there's lot's of laughter," she says.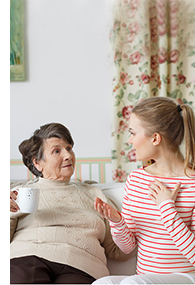 Making the Transition to a New Care Environment

Is a move to a personal care home on the horizon for someone you know? If this is causing distress for the person with dementia or for you – the care partner – we've got some tips thay may help make the transition a little easier.


Education & Programs
Events & Volunteering